Last year I wrote my very first post about what i planned to read in the new year. You can find it here. Out of the ones that i mentioned wanting to read in 2018 these were the ones that i didn't get around to reading:
I am hoping i will get around to reading them this year and added to this list will be: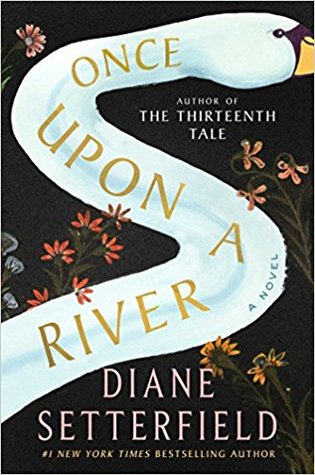 Once Upon a River by Diane Setterfield I read her book The Thirteenth Tale years ago and it was strange and interesting and i loved her writing so i am excited to read this one.
Who doesn't love a good Nicholas Sparks book. I believe that Every Breath may be his latest book. I hope to get my hands on a copy and read sometime this year. Maybe it will be a good Valentine's read.
I have been insanely obsessed with and captivated by the Poldark series, and that was before i saw the handsome Aidan Turner, who plays Ross Poldark and Eleanor Tomlinson who plays the delightful Demelza, in the Poldark series on PBS Masterpiece. I read book 1, 2, 3 and 4 in 2018 so i am excited to read the rest of the series.
Of course there is a ton of non-fiction that i would love to get my hands on and read as well. And i am sure there will be quite a few in there aside from all the fiction i am excited to read as well. Here's to another great year of reading. My plan for this year is an A to Z reading plan. That is only 26 books so that is my goal but i am still hoping to maybe pick up a few others and read 52 books.